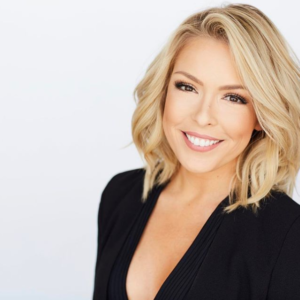 Colleen Wolfe is a host for NFL Media.
Colleen is from Philadelphia, where she got her start working for local sports talk radio 94.1 WIP. She interned for the morning show. They sent her out on fancy assignments like collecting money for Terrell Owens during his contract dispute, but also to fire other interns in a terribly-awkard, Survivor-meets-Apprentice, soul-crushing type "game." She flourished. Her parents are proud.
A graduate of Drexel University, Colleen quite literally went to school to become a boss, majoring in corporate communications.
Colleen has experience as a production assistant, associate producer, booking producer, line producer, show producer, reporter, host, writer, analyst, photographer and editor. She's worked for production companies, local news, a regional sports network and a national sports network across both broadcast and digital platforms.
In seventh grade Colleen cut off all her hair. She's waiting for those pictures to surface. In the meantime, she's happily married to her husband John and together they are one pet away from becoming animal hoarders.